Welcome to my workshop!
In this section I am going to talk about how I make the pieces you can see on my website. We are not used to seeing the work behind a piece or a sculpture, we just expect to see it in galleries and exhibitions. I hope to give you a better understanding of the process and show you their story, from a piece of wood to a final project. I want to show you my workshop, and the connection between the piece of wood and myself, what tools I used, what the piece looked like when I started shaping it and how did I get to the final piece. This section will start with just a couple pictures, and I am going to feed it and make it grow as I go. Come back regularly to see it evolve!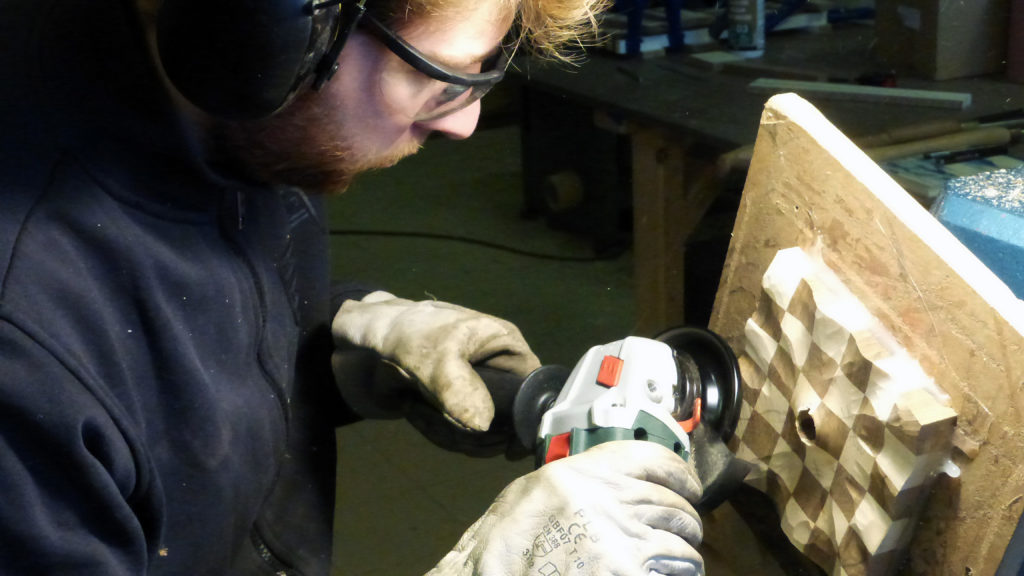 In this picture, I am carving one of the pieces from the Rift series. This one was made in collaboration with Julien Monnier. I am using an angle grinder with an Arbortech disk to rough out the cloth effect. After this, I will be carving it by hand and sanding it.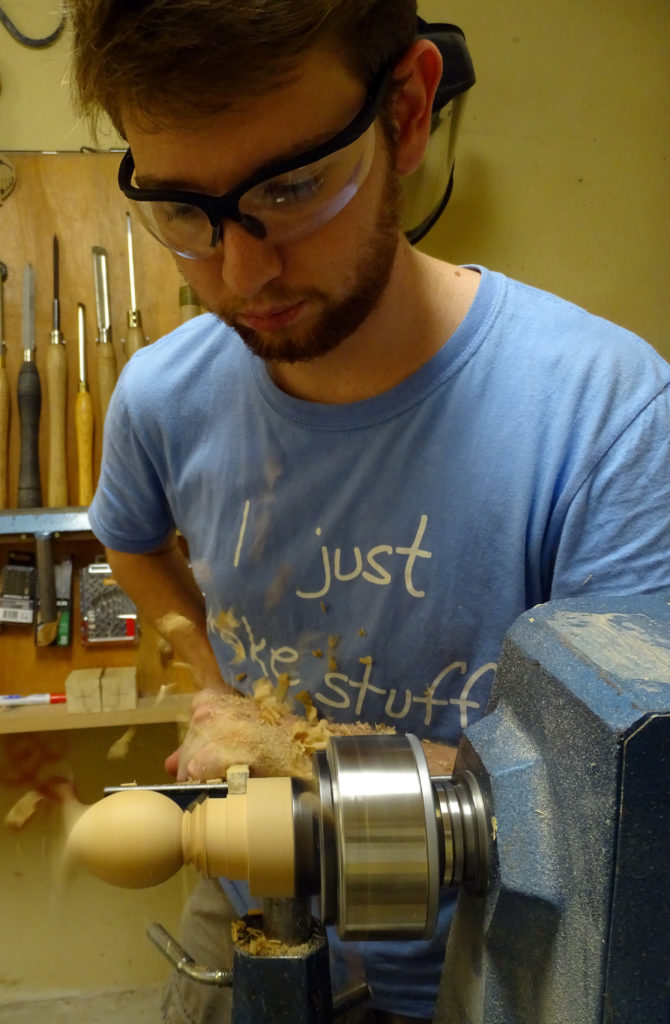 Here you can see me turning the bottom of a drop with a bedan. This is the final step before cutting it and applying the finish. This drop is made out of beech, and for this one I am preparing a demonstration, I will be showing the audience how to cut the piece and start texturing it in front of them.
These pictures were taken during the making of "Cocoon", in collaboration with Kailee Bosch, in her workshop in Colorado. You can see the pouring of the wax for the mold we will use in the next picture to cast the bronze. You can see the carving of the grain of the wood on the bottom were the bronze was cast. In the following pictures you can see the carving of the wooden part with a woodburner, the painting and the oxydizing of the bronze to make it dark, dipping it in liver of sulfur.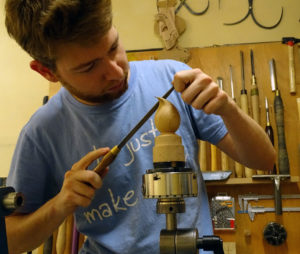 In that picture, I am carving the drop for a Ploc! series. The wood I am using is beech, and I am using rasps to rough out the shape and refine it, giving it the illusion of movement. I will be sanding the piece before turning it (see picture above)