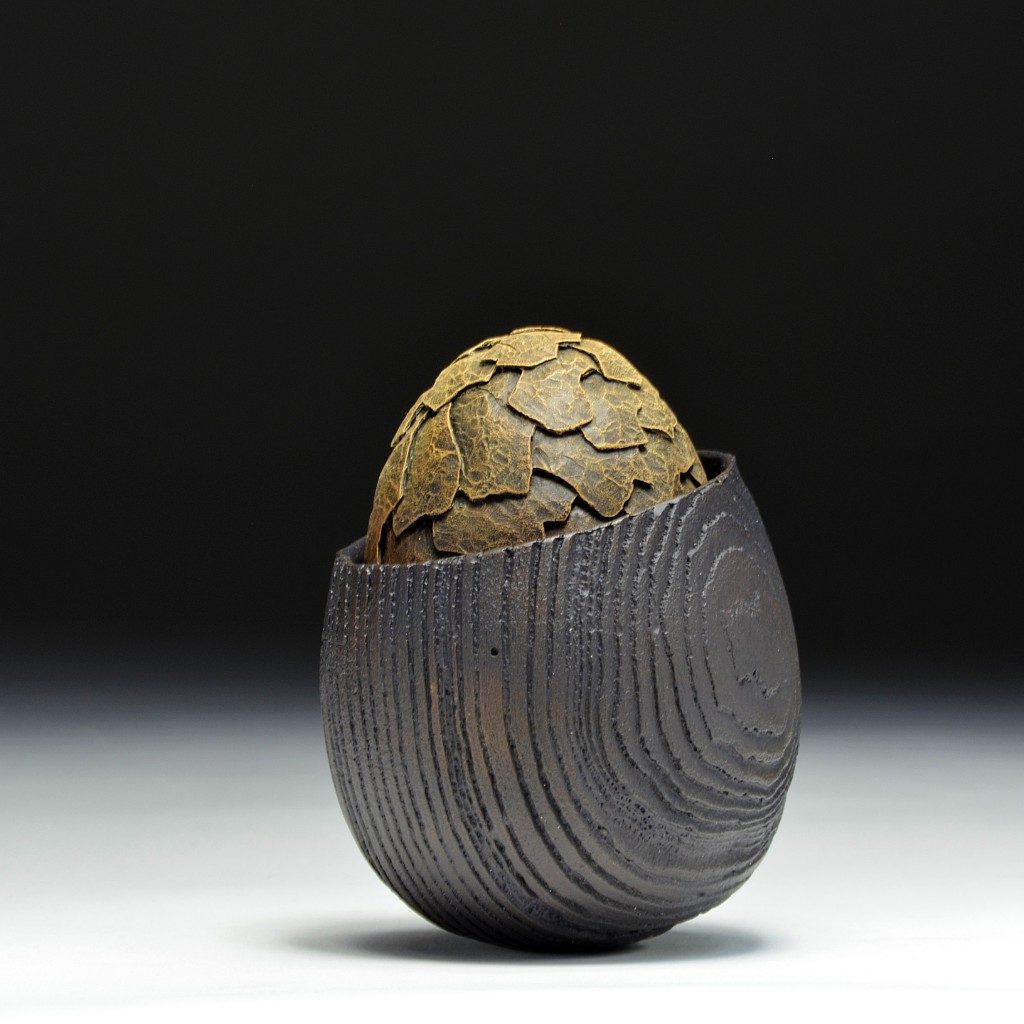 This piece is a collaboration with Kailee Bosch from Fort Collins, Colorado. We made this piece for the auction held by the American Association of Woodturning and the POP (professional outreach program) every year at the international symposium. Unfortunately due to the current circumstances, the symposium will be online, but tha AAW worked really hard to maintain this auction, it will be an online event on July 11th 2020 at 7:30pm EDT, you can click on the link to check it out!
Cocoon,
2020 Maple, bronze, Indian ink, acrylic
4 x 2.5 x 2.25″ | 10.16 x 6.35 x 5.7 cm
"Nature/nurture was for us a question of balance. With this piece we wanted to create a steady exterior that is protecting and guiding a more fragile interior. However this shell is not blocking its growth but providing it a space to develop in a safe environment."
About Kailee:
Kailee is an artist based in Fort Collins, Colorado. She just graduated as a Bachelor of Fine Arts with a concentration in Sculpture from Colorado State University. Her practice originated from her father's shop and growing up around woodturning. She is currently interested in using the lathe as a tool to turn paper as well as wood, both functionally and sculpturally.
Go check out her amazing work on her website :
And follow her on instagram @kailee_bosch_art