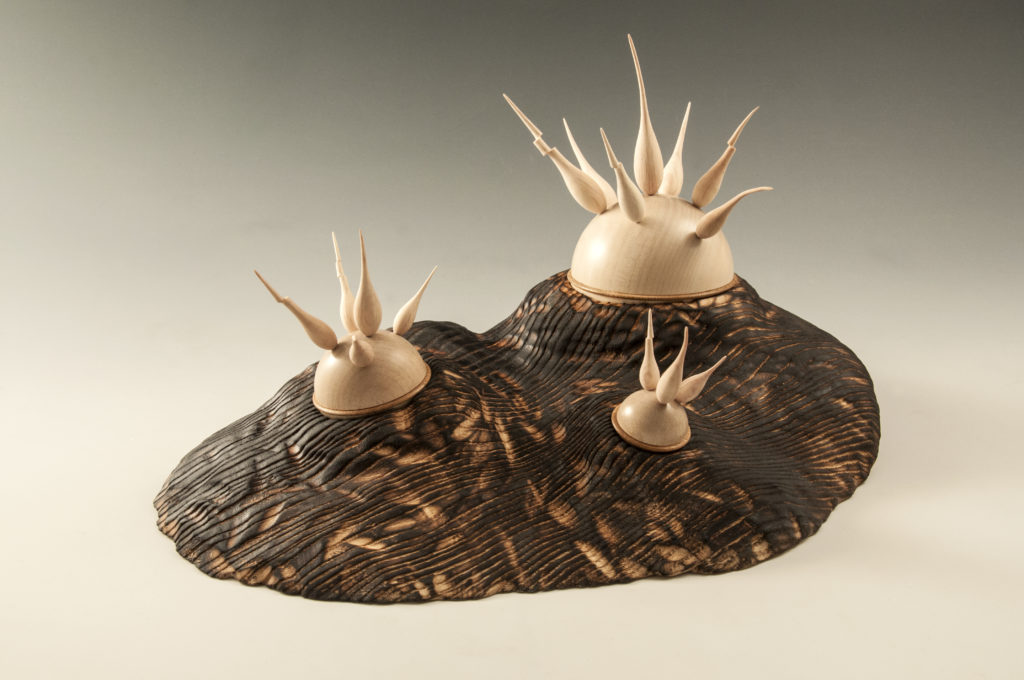 This sculpture is the first of a long series of work, exerimenting textures, colors, shapes… It is the masterpiece that I presented at the end of the long class that I took at the Escoulen school of woodturning, combining a variety of different techniques that I leanrt during this class.
Base in olive ash, turned, carved, sandblasted and burnt.
Boxes in maple with an elm inlay, and oak finials. The inside was painted with red spray paint.
Dimensions :
Height 7 1/2"
Width 9"
Length 13 3/8"
Diameter of the boxes 1 3/16″ ; 2″ ; 3 1/8″